The philosophy of wishful thinking
Posted 16 July 2012 - 05:19 AM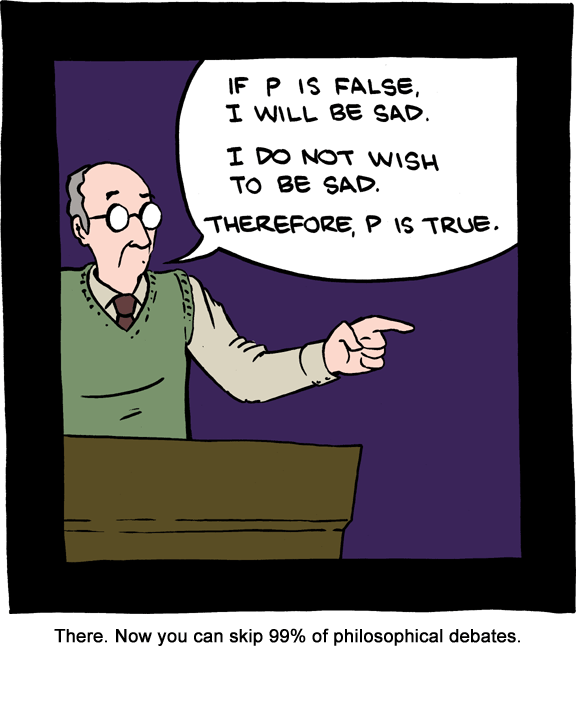 HT:
Evolving Thoughts
Edited by Ken Gilmore, 16 July 2012 - 05:20 AM.
"I do not feel obliged to believe that the same God who has endowed us with sense, reason, and intellect has intended us to forgo their use." - Galileo Galilei
---
Posted 16 July 2012 - 05:21 AM
'Abba Antony said, "A time is coming when men will go mad, and when they see someone who is not mad, they will attack him saying, 'You are mad, you are not like us.'"'

Ward, Benedicta. The Sayings of the Desert Fathers (2006), Antony 25, p. 5.

Credo.
---
---
0 user(s) are reading this topic
0 members, 0 guests, 0 anonymous users